We offer two courses in 2 day and 4-day formats. You have the option of signing up for all four days or selecting one of the two-day clinics. The microcurrent instructor is Deborah Powell. Sandee Foster teaches the bodywork class. 
Whether you're a horse trainer, an equine therapist, or an owner, equestrians of all kinds and the many horses in their lives will benefit from the techniques and knowledge gained from these courses.
Microcurrent 102: This is a two-day equine clinic, with one day in the classroom and one day in the barn for hands-on practice. The focus is teaching microcurrent as the foundation therapy, then we build on that with iontophoresis* and touch on some of the other complementary therapies. Hands-on review of Matrix Products during classroom day. Day two involves hands-on practice learning how to use these two therapies, as well as a brief coverage of other therapy tools. Adaptable for beginners to advanced. Clinic participants can receive a Certificate of Completion from Matrix at the end of the course. Option to attend a single day or both days by request.
REGISTER HERE FOR MAY 2022 CLASS
Best-Vet  Microcurrent Certified Take your Best-Vet training to the next level by becoming Best-Vet Certified. This certification from Matrix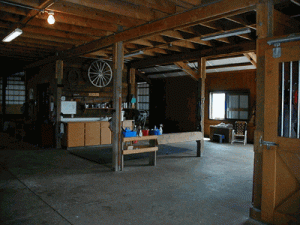 Therapy Products are approved to treat with the Best-Vet, both for your horse and others. The course requires you to complete 5 case studies and take a written test.
Best-Vet  Microcurrent Certified Instructor Course: Become a Certified Best-Vet Instructor for Matrix Therapy Products. This course is open to Matrix Customers that our Best-Vet Certified.
Testimonials
MicroCurrent & Bodywork Course: Thank you
I just wanted to thank you and Bambi for making room for me in your class. It was very well presented and put forth a great deal of information at an understandable level. My horses are thoroughly enjoying my newly learned techniques.
Thanks Again,
Lynn Wallace
Louisiana
Owner/Thoroughbred Racing
July 2016
---
MicroCurrent & Bodywork Course: Thank you
Hallo Deborah and Bambi!
Just a real quickie to say what an amazing load of training I received / and how much I enjoyed the course and meeting everyone.
I am bowled over by the microcurrent and methods and treatments possible.
Tomorrow, I hope to start practicing on my own horse Herbie The Wonderhorse!
Thanks again, and I'll send one of my favourite pics of Herbie through.
Very Best Wishes,
Kate
Gwehelog, UK
July 2016
____________________________________________________________________________________
Class attendees are required to sign waivers on arrival. 
Matrix Cancellation Policy:  Matrix will refund class fees if unforeseen circumstances cause Matrix to cancel classes.